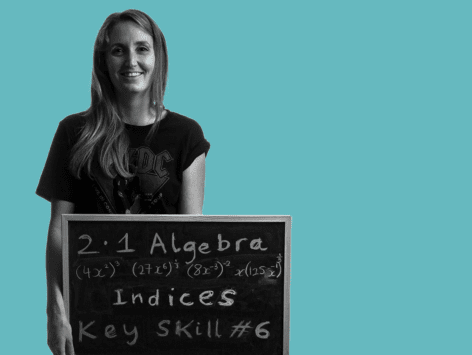 Course
This course on Indices helps you to understand how to apply the rules for indices to simplify complicated algebraic expressions, including fractions, negative indices, and brackets in your A-Level maths exam!
0 out of 21 steps completed
0%
Indices
Oh, bother! No topics were found here.
You must be logged in to create new topics.